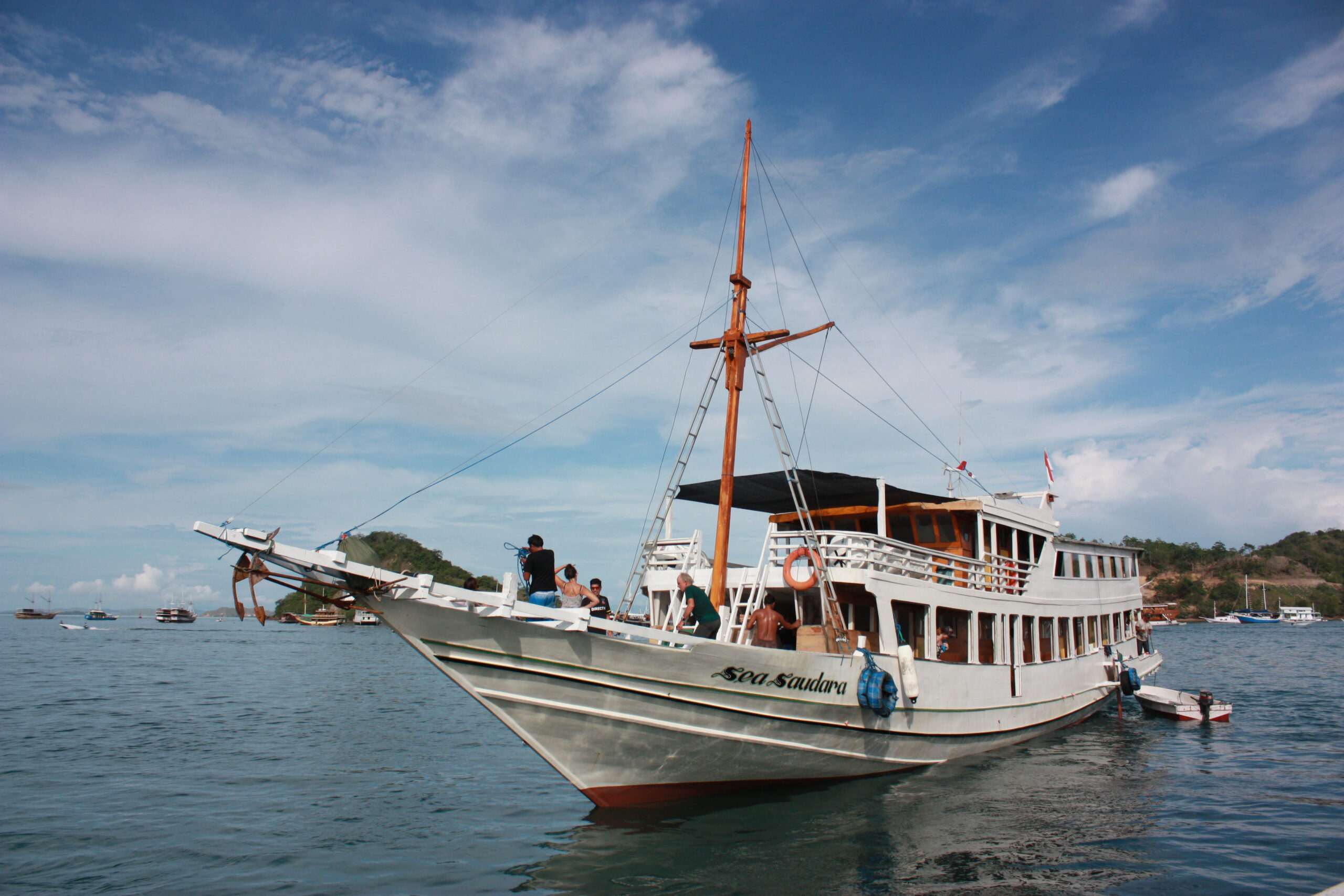 Wanua Adventure establish since 1994 by Mr. Kaharudin. Before he builds Wanua Adventure he is a Boat captain that has many experience and found many new tourist destinations in Flores Island. Now, Wanua Adventure is the best travel agent in Labuan Bajo that will help you to plan and bring you to many tourist destination arround Lombok and Labuan Bajo and we do have experience to bring you to the place that not many tourist visit, but still beauty and worth to visit Best Way To Explore Lombok And Komodo Islands Wanua Adventure based business on trust and guest comment. We always take care our guest well and help them to plan their tour by their need and budget so they have a good time and moment in Lombok and Flores Island. So feel free to contact us and ask about Lombok and Flores to our customer service that will help you to plan your trip and give you many information that you can't found on internet because we know the best about Lombok and Flores Island since we are Local Operator that have many experience in the field. We are from Wanua Adventure that believes in having a good time while doing what we love what we do and hoping you will love doing it with us
SAVE TIME & MONEY
By making your travel bookings in advance with Wanua adventure, you save hours of precious time trying to find your way around travel guides, agencies and/or websites dredging through possibly dated information. Some say time is money!
AVOID DISAPPOINTMENT
Disappointment hurts! At WANUA ADVENTURE we can protect your interests in a variety of ways. By liaising closely with you, we can guide you to have realistic expectations from your travel itinerary – e.g. to have realistic travel times between destinations or to plan a sufficient amount of days in areas of interest. Our industry experience has taught us to only work with sound and reliable travel and tour operators, to make all costs transparent and ensure that all promises are delivered! There won't be any unpleasant surprises when you book with us.
TRUST LOCAL KNOWLEDGE
A point of difference which makes WANUA ADVENTURE truly stand out from other travel operators dealing with holidays to Lombok and Labuan Bajo is that we are locals! Every member of our team lives and works here in Lombok and Labuan Bajo; we have an intimate first-hand knowledge and experience of this country and we are always at the ready to share it with you. It also means that when you arrive in Lombok and Labuan Bajo, we easy to contact and never far away to assist you.
TRAVEL WITH CONFIDENCE
Leading the field since going established in 1994, WANUA ADVENTURE has sold over 4000 tours and travel experiences. We have gained invaluable industry experience, developed very strong working relationships and maintained a respectful presence in the travel field.
PERSONAL SERVICE FROM YOUR OWN TRAVEL CONSULTANT
At WANUA ADVENTURE we take personal service seriously and literally. From your first enquiry you will be assigned your own personal travel consultant and you will be given their name, email address and contact phone number – thus allowing you to contact them whenever, and however, you like. We understand the frustration and annoyance that follow when you have taken your valuable time filling required forms only to wait days for a response. At WANUA ADVENTURE it is a priority to reply to all enquiries as quickly as possible – at least within 24 hours and normally within the hour during our business hours.
HOLIDAY PACKAGES & DESTINATIONS
At WANUA ADVENTURE we endeavour to keep ahead of our game by delivering an optimum service to our clients. By continually reviewing, researching and increasing our range of holiday products, we ensure our clients have a broad and satisfying choice of travel experiences. And don't forget that WANUA ADVENTURE also specialises in Lombok tours – at your request we can collate a travel package that crosses the Paradise and highlights the best of both Islands.
Jl. Soekarno Hatta no 8 Labuan bajo